The number one water park in Italy
Are you on holiday with your family or your friends and want to spend an alternative day out? Have you grown tired of the sand and the sea? Then you have plenty of choice! Just a few steps away from Hotel Bristol, you will find Aqualandia, the number 1 amusement park in Italy. With its themed areas, water attractions and shows organised by the activity organisers of the park, Aqualandia is the ideal place for anyone who wishes to spend a day or an afternoon in a place offering plenty of pleasure and fun.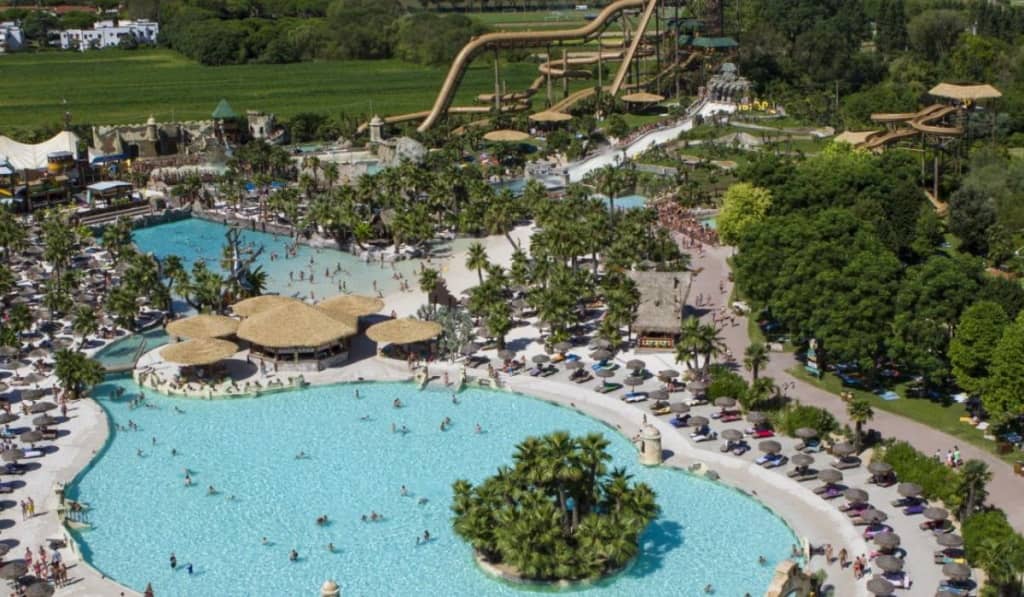 A world of attractions
One of the most popular attractions in Aqualandia is certainly "Captain Spacemaker", the highest slide in the world. You can slide down from a height of 42 metres on a rubber dinghy, thus experiencing an adrenaline rush that will make your heart beat like crazy.
Another wonderful attraction is "Shark Bay", the first swimming pool with waves and real Caribbean sand both inside and outside the swimming pool, a unique experience for all those who are interested in trying it.
"Funnyland" and the children's swimming pool are areas exclusively dedicated to children and their needs, which recreate the rest of the water park dedicated to adults.
Aqualandia is located about 300 metres from Hotel Bristol: therefore, you will be able to reach the hotel easily even on foot, without the need to use any means of transport to get here.