For all golf enthusiasts but not only
Golf Jesolo is Jesolo's Golf Club, featuring 900,000 square metres of green areas turned into a golf course. Thanks to the collaboration of specialised architects, the golf course was designed to blend in with the surrounding landscape, without spoiling it. With its 18-hole championship course, a driving range and all its amenities, it is a place designed also for those who have never had any experience playing this exciting game.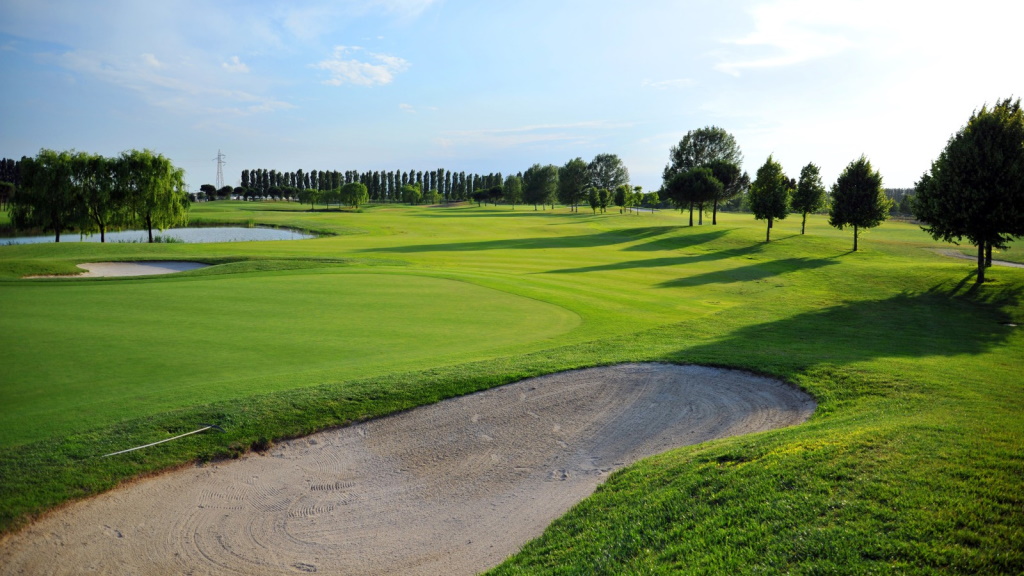 Due to its size and shape, Golf Jesolo is a compulsory stop for all golf enthusiasts: thanks to its extensive greens and fairways, the course is enjoyable for all kinds of players. In addition, upon request, you can book lessons with qualified Golf Club instructors, who will teach you new game techniques or refine the ones you already know.
Hotel Bristol's offer
The Hotel is located about 2 kilometres from the golf course, therefore you can easily reach it by your own means of transport.
For those staying at Hotel Bristol, Golf Jesolo grants discounts to customers who book their holiday at certain times of the year. For those who decide to experience playing golf at least once during their holiday, an additional 30% discount is also available for using the Green Fee.